We will participate in ITMA 2019, in Barcelona
Muratec will participate in "ITMA 2019" held on June 20 to 26 in Barcelona, Spain.
At ITMA 2019, Muratec will demonstrate the infinite possibilities in its lineup of textile machinery and continues to evolve as a leading innovator in the industry based on the theme "Link to the Future". A balance between "high quality" and "high productivity" demanded by the world's textile market, superior "energy saving" performance, and "differentiation" to meet diversifying market needs - Muratec will introduce solutions through a demonstration and exhibition of the latest automatic winder and the VORTEX spinning machine and will propose IoT solution which supports the stable operation of Muratec's machine.
Our booth is Hall:H7, Booth:C201&202.
Samples of VORTEX products will also be exhibited in Hall:H3, Booth:C247.
We look forward to seeing you at our booth.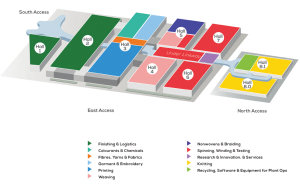 ITMA2019 Website:https://www.itma.com/