Football brand "Umbro" sportswear now available
Sportswear made of 100% polyester VORTEX yarn now available from the football brand "Umbro." Includes a wide lineup of sweat jackets, sweat pants and shirts.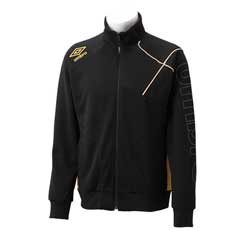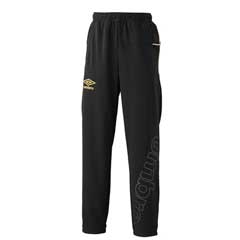 Comments from DESCENTE Ltd. / Mr. Masanori Koga
(Umbro Marketing Department, Athletic Brand Management Department)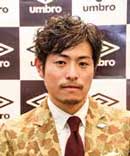 With the not so distant 2014 FIFA World Cup 2014 fast approaching, enthusiasm for all things soccer has been rising at home and abroad, and we have enhanced our sportswear lineup for soccer fans for both active wearers participating in real matches and as lifestyle wear for traveling to and from practices and as fan active wear. In fact, sportswear is now commonly worn in casual settings, not only as player active wear but also as fan active wear. VORTEX is the perfect material for such scenes where functionality and texture are demanded. VORTEX is made of 100% polyester, soft in texture like cotton and high water-absorbent features that quickly return to a comfortable wear condition even after training. The sportswear was also used by the Gamba Osaka soccer team last season as travel wear, and won high praise for its clean bright colors with less fly waste after repeated washings.
From a wear designer's point of view, VORTEX produces great color and provides high fastness. Another advantage is that it can be used throughout the year, by raised back processing etc. in fall and winter, and as a T-shirt in spring and summer.
Click here to go to DESCENT Ltd. website
Click here to go to DESCENT online store
Click here to go to Umbro brand website