Features of VORTEX yarns.
The structure of VORTEX yarn optimizes the inherent characteristics of its base material. Features of VORTEX yarn are introduced.

Less hairiness

VORTEX has the lowest hairiness of all types of spun staple yarns. This allows fabrics with value-added characteristics such as pilling and abrasion resistance. The picture below shows how VORTEX resists pilling and creates a clear fabric appearance. In VORTEX yarns, the generation of lint at later processes is very low which simplifies post-spinning operations. Fabric deformation from repeated washings is also reduced.

Photograph 1 : Yarn comparison
Ne38/1 (16/1tex)Carded cotton of VORTEX
Ne38/1 (16/1tex) Combed cotton of Ring yarn
Photograph 2 : Garment comparison
Ne 38/1(16/1 tex)Carded cotton fabric of VORTEX
Ne 38/1(16/1 tex)Combed cotton fabric of Ring yarn

Comparison of hairiness(Cotton 100%)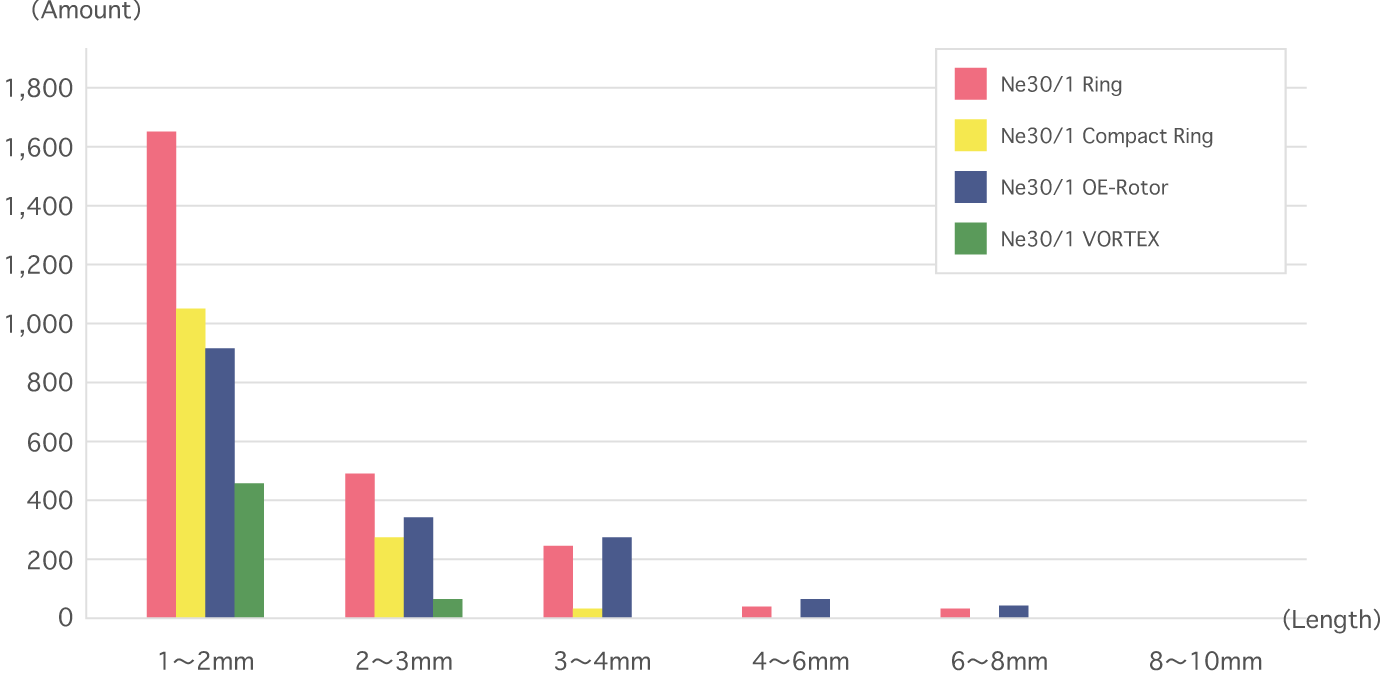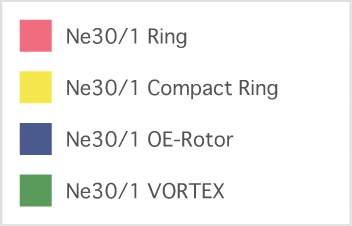 Carded cotton 100%, Ne 30/1 (20/1 tex).
The number of hairs per 100m measured by Zweigle G565, Japan, 2000
Comparison of hairiness(Polyester 100%)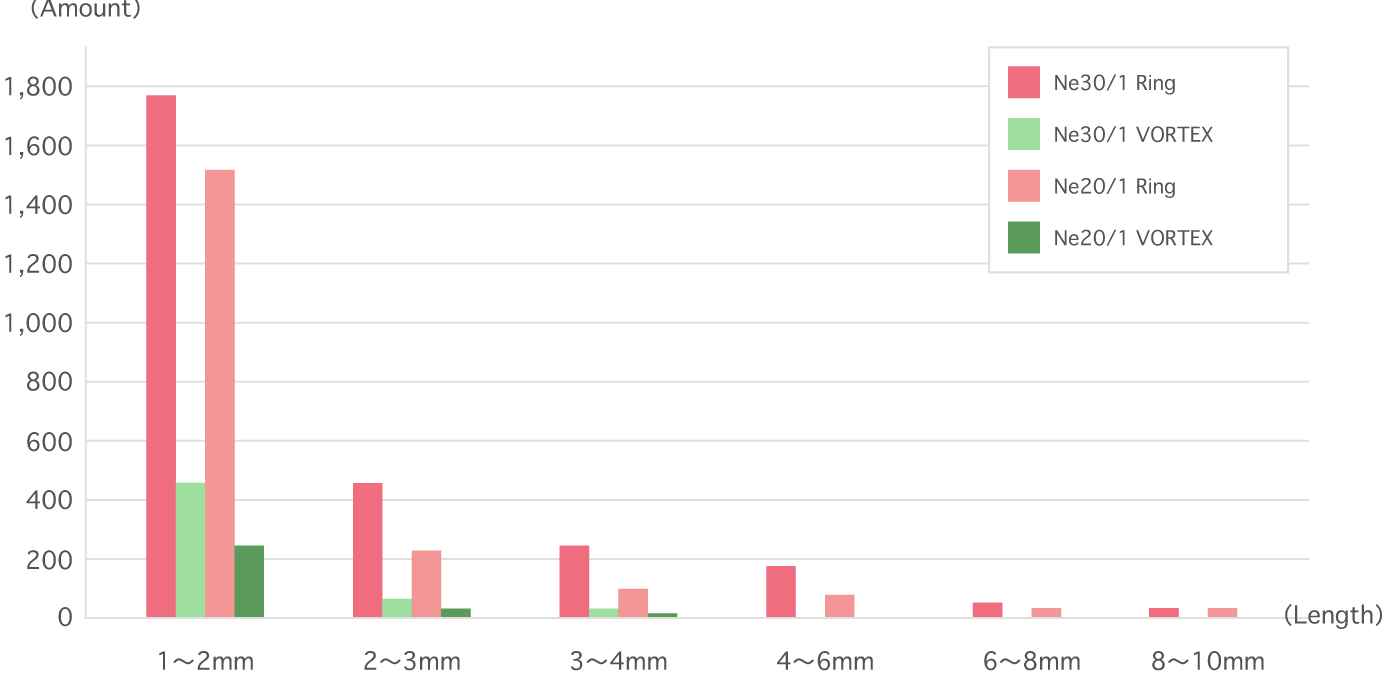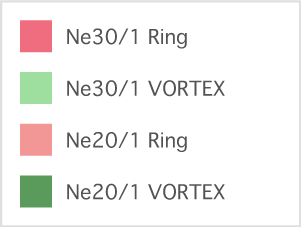 Polyester 100% 1.7dtex, 38 mm
Ne 20/1 (30/1 tex) for weaving, Ne 30/1 (20/1 tex) for knitting
The number of hairs per 10m, Measured by Zweigle G565, Japan, 2000