Features of VORTEX yarns.
The structure of VORTEX yarn optimizes the inherent characteristics of its base material. Features of VORTEX yarn are introduced.

Moisture absorption

Superior water absorption and washing characteristics are a plus in the fields of casual fashion and sportswear. Due to its positive water absorption and diffusion properties, VORTEX clothing never becomes damp or "clammy" even on a hot summer day making it comfortable to wear during outdoor activities. VORTEX creates materials that are appropriate for any casual scene.

Water absorption index of a towel
Compared with a ring spun yarn towel, a VORTEX towel has a higher water absorption index and superior water absorption. This means that clothing better absorbs perspiration making for a more comfortable garment.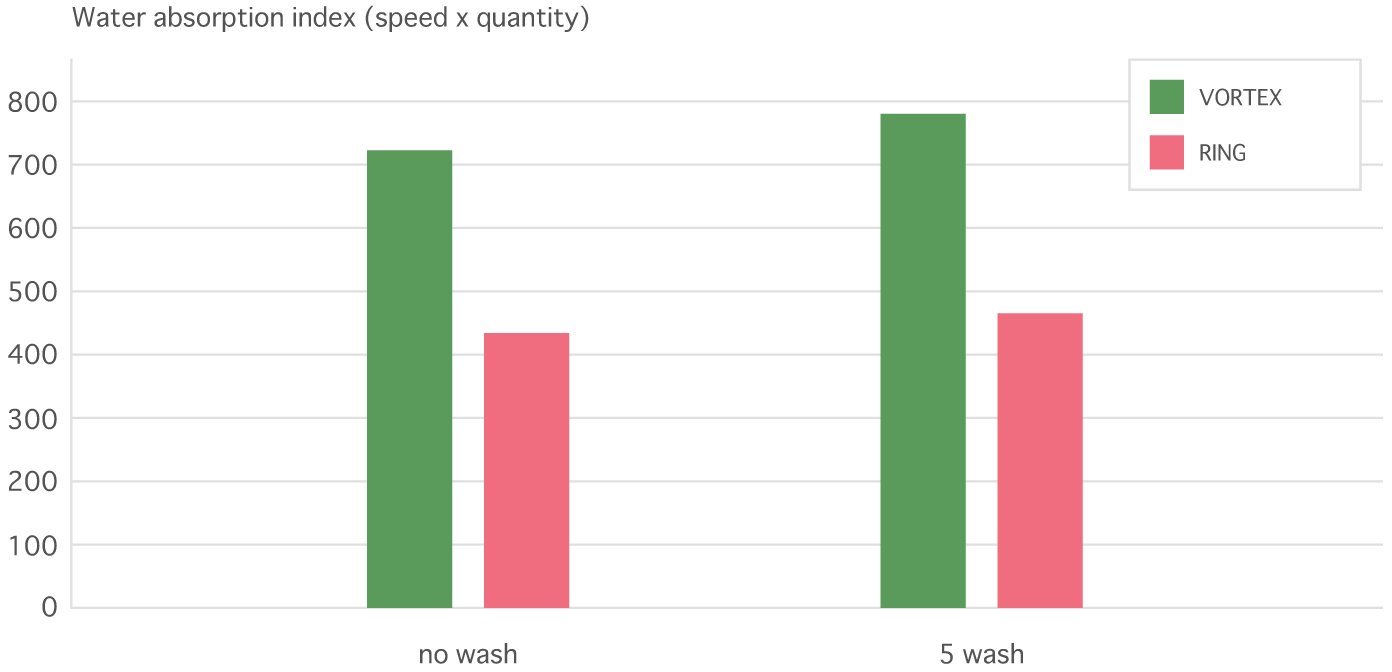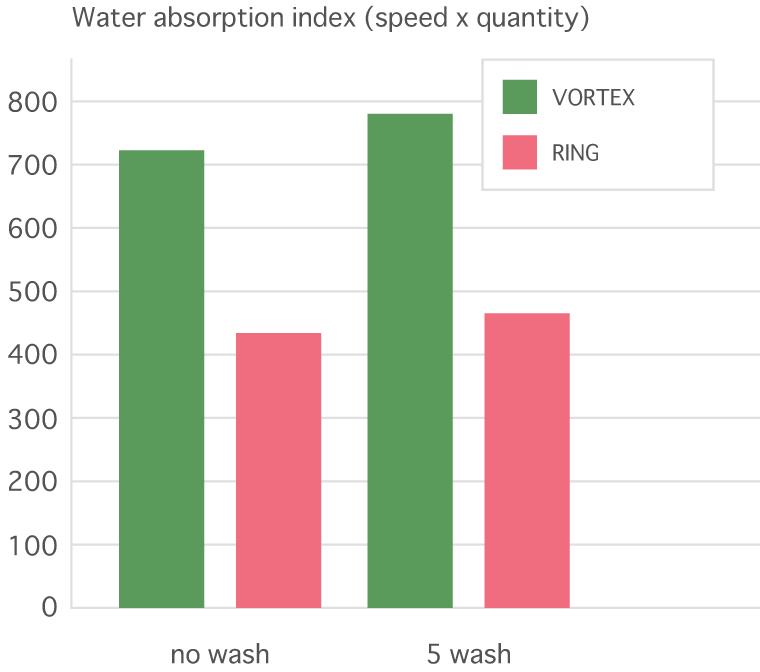 Cotton 100% pile Ne 20/1 (30/1 tex)
Absorption index: according to the absorption test of the High Absorption Fabric Council
(tested at Japan Towel Inspection Foundation, 2004)

Comparison of water absorption with Rayon yarn